'Down the canal wie your fishin rods' by John Stephen Burns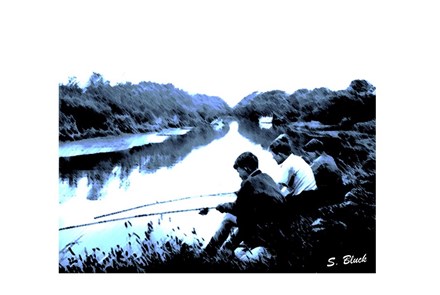 Down the canal wie your fishin rods
Down the canal wie your fishin rods,
Grampa colston's to steal some pea pods!!
Johnny the pole's filled your shoes wie seggies,
Down the big hill wie your home made geggies!!
Down in the pondy fishing for taddys
Cowboys and indians but never the baddies!!
We got up to allsorts around the village all day,  
Kerbie, football or chap the door and run away!!
Greazy leezy's for your chips that was your weekly treat,
The tossing school at the renty is where we would all meet!!
You can take, the man outta twechar!!,
But you can't take the twechar out the man!!
John Stephen Burns